We Take The Rating System Seriously
Picture Show Entertainment takes the Motion Picture Association of America's ratings system seriously and strongly encourages parents and guardians to familiarize themselves with this system when selecting their film.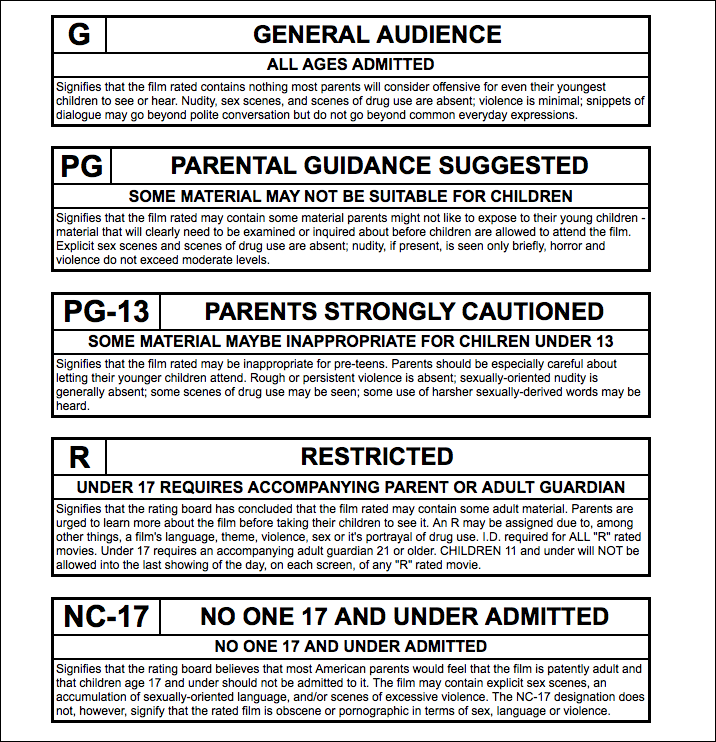 Rated-R Policy:
Moviegoers must be at least 17 years of age or older to purchase tickets to a Rated R film. Any guest that appears under age will be required to show ID for admittance into the theater.
Picture Show requires that a parent or adult guardian (age 21 or older) purchase tickets and accompany any guest under 17 years of age into the auditorium of a Rated R film and must accompany them throughout the movie. Additionally, children under the age of 6 will not be admitted to a Rated-R film after 6:00PM.